Welcome to the Utah Office of Tourism's International Hub!
---
UTAH SPECIALIST ACADEMY



Register an account on our Utah Specialist Academy to gain access to easy-to-digest travel tips, itineraries, region breakdowns, videos, planning resources and more.
---
WHERE TO START
---
UTAH THEMES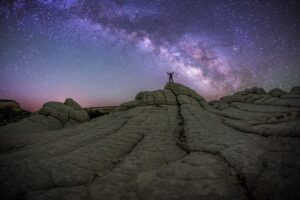 Dark Skies – The new trend in Utah is our promotion of our dark skies through the state given our 24 internally-certified dark sky parks, the largest concentration on Earth. Here we have a summary in order to learn all that you want about our dark skies in Utah through this Dark Skies landing page.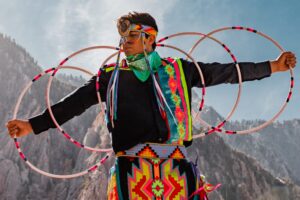 Native Tourism – Learn about the contemporary traditions, festivals and lifestyles, as well as a unique heritage that can be found among the state's many dwelling sites, petroglyph and pictograph panels and museum exhibits. Some examples of native guides who we recommend are Simpson's Trailhandler Tours and Ancient Wayves.
Utah. America's Film Set – Add a touch of film history to your Utah itinerary, or plan your trip around these iconic cinema locations. You'll soon discover why we say Utah. America's Film Set.®

Greatest Snow on Earth® – Aside from having The Greatest Snow on Earth®, what sets Utah apart from other skiing locations is the easy access. Of Utah's 15 resorts, 10 are within an hour of Salt Lake City International Airport.
Glamping – There's a wide variety of glamping options & ranches through the state that makes Utah the glamping capital of the world. Click the link for an Excel list of unique lodging options through the state:

Rocky Mountaineer – This is the new train that starts in Denver, passes through the Rocky Mountains of Colorado, makes a stop in the hot springs town of Glenwood Springs, and finishes the next day in Moab called Rockies to the Red Rocks route.
---
QUESTIONS?
Contact the appropriate team member:
Rachel Bremer – Global Markets Director
rbremer@utah.gov +1 (801) 347-3454
Jody Blaney – Global Markets Specialist (Domestic travel trade, UK + Europe)
jblaney@utah.gov +1 (385) 495.7191
Zach Fyne – Global Markets Specialist (Asia Pacific and The Americas)
zfyne@utah.gov +1 (385) 395-8211
Emma Checketts – Global Content & Tour Specialist
efchecketts@utah.gov +1 (385) 395-5535
Liz Wilson Peck – Global Markets Coordinator
lizawilson@utah.gov +1 (801) 971-4669